Inter Squitty
OLD BAG: This is an archive story from Issue 103 - 25 Jul 2005
Churchill: Boo-less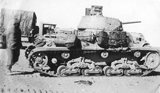 Six reverse gears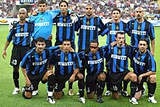 Brave lads
Share the "Truth":

Twitter
Digg
StumbleUpon
del.icio.us
Facebook
Web Search:
World fills pants just like Inter
Inter Milan's withdrawal from a series of pre-season friendlies in the UK after concerns over terrorism have led to copycat withdrawals, reveals Onion Bag Home Affairs correspondent Albert Pierrepoint.
Withdrawal
Foreign clubs Arsenal and Chelsea have both said they will no longer travel to the capital. "It's just too dangerous," said a Chelsea spokesman. "We're staying where we are instead." In turn, both Grimsby Town and Wycombe Wanderers have refused to play Chelsea and Arsenal any more, citing both security issues and the fact that they simply aren't good enough. Meanwhile, both Inverness and Stenhousemuir have decided to stop playing football altogether for fear of being targeted by terrorism.
Stay home Mario
"Obviously we're very near the top of their list of targets," said the Stenhousemuir manager, whose name we forget. "You can't be too careful". This follows the shock news yesterday that all of Dartmoor, most of the Yorkshire moors and much of the Scottish highlands have been closed off in case they get blown up.
"Not an over-reaction at all", said a government spokesman, running for cover. "And we'd like everyone else to go about their business as normal."
They don't like it up 'em
Still, the current situation hasn't totally dismayed everyone. Plucky Eastender Alfie Bobbins barks: "Me time has come again, gor blimey! I bin knockin' back that blitz spirit like it's goin' out of fashion, even though it clearly isn't! I bin drawing lines down the backs of me calves cos we can't afford tights, I bin constructing air raid shelters out of Ikea tin baths and I bin dealing in the black market (even though it in't as cheap as at Lidl's in Bethnal Green)! It's just like the 1940s - even Doctor Who's back on telly!"
Lovely Italian birds
In other news, Inter Milan's badge has been changed to a large and easily-frightened chicken. And in an uncharacteristic attempt at satire, The Onion Bag has sent a large goose called Churchill to the San Siro. Latest reports suggest that the number of people at Inter prepared to say "Boo!" to Churchill total… absolutely none.
STOP PRESS
Since going to press The Onion Bag has learnt that Inter Milan, one of the greatest clubs ever, and famed as defenders of liberty and freedom everywhere, has decided to come to the UK to play a series of friendlies. How refreshing to see huge and internationally-renowned clubs such as INTER MILAN (brilliant club) standing firm in these difficult times. Nice strip, too.

Twitter:
Tweet this story
|
Follow the Onion Bag
Copyright © 2003 - 2023 The Onion Bag