Hoult: Who comes there?
OLD BAG: This is an archive story from Issue 180 - 29 Jan 2007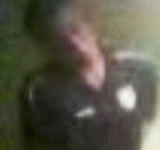 Hoult: Cheap
Titmuss: Better production values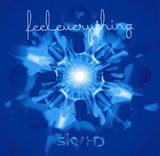 Sky HD: Feel everything
Share the "Truth":

Twitter
Digg
StumbleUpon
del.icio.us
Facebook
Web Search:
Sex tape sparks calls for greater use of video technology
There have been renewed calls for increased use of modern video technology in football following the emergence of a new sex tape involving West Brom goalkeeper, Russell Hoult.
Kirsty's Home Videos
In the 56-second camera phone video, the married father of two and habitual pervert is seen assisting a man and woman in their endeavour to perform a "spit-roast".
"I hope he feels very embarrassed," celebrity agent and media trend-spotter Ernesto Cockgroupier told the Onion Bag. "It's blurry, the sound's awful and it's all over much too quickly," he explained incredulously.
Lights, Camera, Action
"The likes of Abi Titmuss, Paris Hilton, and Colin Farrell have all seen the benefits of a well presented sex tape - especially with the viral natural of new media. But you really need some decent equipment to carry it off - and night vision if you can get your hands on it."
Sky Sports presenter Chris Kamara thought it was "Unbelievable" that improved video technologies haven't been introduced in soccer players private sex videos. "With so much money in the modern game I can't believe we're still in the dark ages when it comes to DIY porn."
Press the red button
He went on to explain: "It wouldn't take 10 minutes to set up a lighting rig and a second camera to get variation in the angles. All of which could be done without any great disruption to the action. We've got the technology - it seems stupid not to use it!"
Sky have offered their full support to players wishing to create their own piece of XXX filth - even offering the latest High Definition technology. A spokesperson for the FA has told us they are watching these proposals with interest.

Twitter:
Tweet this story
|
Follow the Onion Bag
|
Follow Sp3ktor
Copyright © 2003 - 2023 The Onion Bag