Blammers
OLD BAG: This is an archive story from Issue 200 - 18 Jun 2007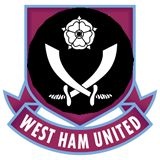 Merged club badge (artists impression)
Tevez: Most likely to bugger off anyway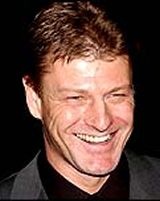 Oh pooh
Share the "Truth":

Twitter
Digg
StumbleUpon
del.icio.us
Facebook
Web Search:
Blades and hammers to merge
In a bid to resolve the chaos surrounding the Carlos Tevez saga Sheffield United and West Ham United will merge and play in the Premier League next season.
The Arbitration Tribunal's decision this week may lead to Sheffield United being un-relegated at West Ham's expense. The Hammers will almost certainly appeal and the start of the season could be delayed as a consequence. To that end the two clubs at the centre of the row have decided to merge.
North-south divide
The idea was the brainchild of marketing guru Ernesto Cockgroupier from Shoreditch. "If both teams pool their resources they are bound to stay up," he told The Onion Bag's intrepid reporter Larry Gak. When asked if he was concerned that the identity of both clubs will be lost he replied. "Well it will take time to adjust. Especially for the supporters in Sheffield as it's a long way to travel for home games. However, the reserves can play at Sheffield's ground, wherever that is."
Happy medium
The club will play its games in West Ham's old ground but the administration and customer services divisions will be in the north. "Labour's much cheaper up there," said Cockgroupier. "And players would prefer to play in London." The kit will be the same manufacturer as the Sheffield club but will have West Ham's colours of claret and blue. "That way every thing is split down the middle, fair and square."
As for the name? "Again, we'll spilt it down the middle" said Cockgroupier "using the first part of one club and the second part of the other. Hence the club will be known as West Ham United. Seamless eh?"
Sharpe's pointless
Not everyone is pleased with the decision however. Celebrity Sheffield United supporter Sean Bean thinks the merge is just a way of back door survival for West Ham. "I'm going to fight this decision tooth and nail until my face is back on the telly," he said. "Do you want to buy a mobile phone?"

Twitter:
Tweet this story
|
Follow the Onion Bag
|
Follow Duffman
Copyright © 2003 - 2023 The Onion Bag