crossbar ban!
OLD BAG: This is an archive story from Issue 300 - 1 Jun 2009
Sepp Blatter: Bar fly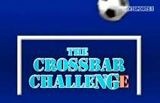 So farewell then...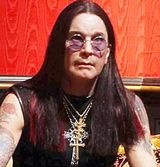 Ozzie rules
Share the "Truth":

Twitter
Digg
StumbleUpon
del.icio.us
Facebook
Web Search:
Blatter goes too far this time
Soccer fans all over the world have been thrown into turmoil by the news that FIFA plan to have crossbars removed from football.
FIFA president Sepp Blatter made the decision after last Saturday's FA Cup Final. Chelsea had a legitimate goal ruled out after Florent Malouda's shot hit the bar and bounced just over the line. The Linesman did not see the ball cross over as he was too fat far away from the action.
Makes a change from Sky
Blatter was outraged that the goal did not stand and demanded that action be taken. After watching Setanta Sports' post match coverage where they debated the merits of goal line technology for the 1356th time, Blatter decided to be decisive and ban crossbars altogether.
"The crossbar is old fashioned and has no place in the modern game." Blatter told the Onion Bag's intrepid reporter Larry Gak "No more will referees have to rule out goals because of these accursed obstructions. From now on, if the ball passes between the posts it is a goal, no matter how high it goes."
Woodhead
When asked if using technology might be preferable he replied: "Goal line technology is expensive, friend only to the TV broadcaster. It's also difficult to operate. Besides, by taking away the crossbar we are making the game cheaper for the starving in Africa. Think of the firewood they'll have by using old goal frames. I am a genius."
Not everyone is in favour of the plan however. Supporter activist Nik Dogbolter is hopping mad. "It's a disgrace," he said in his monthly letter to When Saturday Comes. "What is this, Ozzie Rules? Before we know it, footballers will be wearing poncy vests and playing on cricket pitches. First it's the bleedin' MPs, now this."
1966 and all that
Blatter strongly denied that the decision was in fact based on North Korean Leader Kim Jong Ill's recent decree outlawing the perpendicular, a decision that threatens to bomb football in that country back to the stone age.
Ronnie Rosenthal welcomed the proposal.

Twitter:
Tweet this story
|
Follow the Onion Bag
|
Follow Duffman
Copyright © 2003 - 2023 The Onion Bag