RAFA SNUB TO WAR VETS
OLD BAG: This is an archive story from Issue 94 - 9 May 2005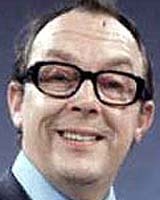 Rafa: Wa-hey!
Hurrah!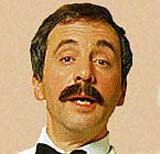 Que?
Share the "Truth":

Twitter
Digg
StumbleUpon
del.icio.us
Facebook
Liverpool manager has own VE day
Liverpool manager Rafael Benitez has outraged World War II veterans by declaring his own VE day in Liverpool on the same day as VE celebrations took place throughout Europe.
World War II was a big fight in the mid-20th century involving a bad man called Hitler and lots of good guy Americans.
Got The Pox
The scandal began when Benitez launched his own Victory in Europe campaign on Sunday 8th May at an Anfield press conference. He outlined his plans for how Liverpool would defeat AC Milan in the European Champions League final, especially with the support of the country behind his team. "Ola. I have been seeing these pictures all over the country, your Union Jack-Off. Me think, splendido! Everybody say thank to Liverpool for making to the final and wanta Liverpool to win. So I starta this campaign to get deez zupport." When pressed as to why he'd chosen the name VE Day, a name sure to offend war vets everywhere, Benitez was unrepentent: "What do you want me to call it? VD Day?"
String 'Em Up
But survivors of the War think Benitez is showing scant respect for the millions who gave their lives in the quest for freedom and peace. One old campaigner who was trundled out - Major-General Hilary Darcy-Quim, CUM, MSG, ABH - called for a swift response to Benitez's campaign: "Bloody deigos! Bloody fascists, part of Adolf's lot, weren't they? He should be strung up! We were right to bomb Dresden, blah blah blah, could leave your front door open blah blah blah, they haven't got a tune and you can't make out what they're singing blah blah blah..."
Xenophobic Stereotype
Last night, Liverpool captain Steven Gerrard declared: "My old grandpa did nothin' in de war. He was out nickin' caaarrss.". The Onion Bag called popular actor Andrew Sachs, who portrayed cretinous Spanish waiter Manuel in Fawlty Towers, to find out what he thought of his countryman's decision, but Sachs just said, "I'm from Barcelona."

Twitter:
Tweet this story
|
Follow the Onion Bag
|
Follow Castro
Copyright © 2003 - 2023 The Onion Bag